Mellotron Mark V
SPECIFICATIONS
| | |
| --- | --- |
| Years of Production | 1975 – 1977 – Novatron: 1978 – 1980 |
| Number of Units | 26 – Novatron: 4 |
| Years of Production | £2 200 |
| Dimensions L x H x P | 132 x 89.5 x 66 cm |
| Weight | 152 kg |
Basically, the Mark V is made of two M400s in a single cabinet with a built-in stereo reverb.
Thus, it has two 35 note keyboards, but only one capstan, a double volume pedal, two audio outputs (High and Low), a pan control for each keyboard, and a headphone socket.
The cabinet was made of wood, covered in black vinyl.
The motor controller card is a SMS-2.
The prototype created in 1974 reportedly belonged to Jimmy Page.
The first Mark V was made on February 13,1975. Serial number: 5/101A
The last one was made on February 7, 1980, by John Bradley. Serial number: 5/130
The last four Mark V are Novatrons (see History).
The Mark V is one of the rarest Mellotrons.
PHOTOS
Mark V #5/116
Photos: Scolopendra
Mark V #5/117
VIDEOS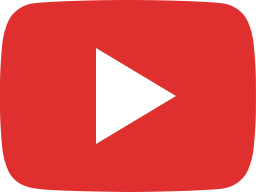 MKV #120 demo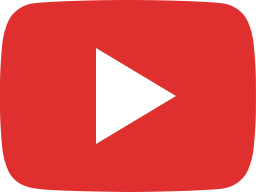 Mellotron MKV - Bass Flute e English Horn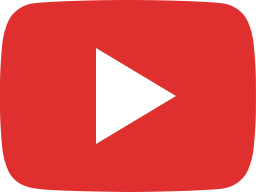 Mellotron MKV - Bass Flute e Tron Flute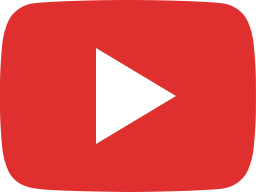 Mellotron demo Pierre Veilleux Interpretation of Epitaphe by King Crimson

DOCUMENTATION
SOUND LIST
Available sounds at Streetly Electronics
For more information and listen to audio excerpts: Streetly Electronics Mellotron Tape Library
| STRINGS | BRASS | WOODWINDS |
| --- | --- | --- |
| Mk II Violins | Mk II Brass | Oboe |
| M400 Violins (eq'd MKII) | Muted Brass | Cor Anglais/Oboe Split |
| M300A | Trumpet | Bassoon |
| M300B | Trombone | MkII Flute |
| Three More Violins | Mixed Brass B | Vicki Blechta C Flute |
| String Section | GC3 Brass | MkI Clarinet |
| String Section (No Cello) | Two Trombones/Two Trumpets | Clarinet-B |
| Electric String Section | Moog Brass | Bass Clarinet |
| New String Section | Soprano Sax | Piccolo |
| Classic Strings | Tenor Sax | Recorder |
| Violin | Alto Sax | Octave Recorders |
| 16 Violins | Two Tenor/Two Alto | Ian McDonald's Classical Flute |
| Viola | French Horn | Bass Flute |
| Dickstrings | Glenn Miller | Chamber Woodwinds |
| Cello | Baritone Sax | Woodwind 2 |
| Paravicini Two Cellos | Chamberlin Muted | Chamberlin Bass Clarinet |
| Louise Davis Cello (Vibrato) | Trombone | |
| Louise Davis Cello (Plain) | Chamberlin Trombone | |
| Louise Davis Cello (Pizzicato) | Chamberlin Saxophone | |
| Sad Strings | Chamberlin Octave | |
| Angry Strings | Saxophones | |
| Tony Levin's NS Electric Cello | | |
| Ric Sander's Electric Violin | | |
| Cyndee Lee Rule's Viola | | |
| Chamberlin Violins | | |
| Chamberlin Harp | | |
| VOICES | KEYBOARDS | GUITARS |
| --- | --- | --- |
| 8 Voice Choir | St John's Wood Church | Electric Guitar |
| Male Choir | Organ | Spanish Guitar |
| Female Choir | Piano | Steve Hackett's Sustained Guitar |
| Boy's Choir | M300 Piano | Adrian Belew's Sustained Guitar |
| Combined Choir | Mk I Piano Upper Octaves | Gordon Giltrap's Guitar |
| St Peter's Choirs | Italian Accordian | Harmonics |
| Russian Choir | Rhodes | Ray Jung's Fretless Bass |
| Birotron Choir | Moog Taurus Bass Pedals | Twelve String Guitar |
| Chamberlin Solo Female | Moog Whoosh | Ebow Guitar |
| Chamberlin Solo Male | Fairlight Arr1 | Chamberlin Hawaiian Guitar |
| | Fairlight Saxy | Chamberlin Electric Guitar |
| | Fairlight Swannee | Chamberlin Mandolin |
| | Plucked Piano | |
| | Hammond C3 Clean | |
| | Hammond C3 Dirty | |
| | American Pump Organ | |
| | Wilden Church Organ | |
| | Chamberlin Accordion | |
| | Chamberlin Piano | |
| PERCUSSION | LES BRADLEY MIXES | CHAMBERLIN |
| --- | --- | --- |
| Vibes | Gothic | Violins |
| Marimba | Orchestra | Accordion |
| Glocks/Tubular Bells Split | Medieval Woodwind | Bass Clarinet |
| Cat | | Electric Guitar |
| Chamberlin Vibes | | Harp |
| | | Hawaiian Guitar |
| | | Mandolin |
| | | Muted Trombone |
| | | Octave Saxophones |
| | | Piano |
| | | Saxophone |
| | | Solo Female |
| | | Solo Male |
| | | Trombone |
| | | Vibes |