Mellotron M400
SPECIFICATIONS
| | |
| --- | --- |
| Years of Production | 1970 – 1977 – Novatron: 1978 – 1986 |
| Number of Units | about 2 000 |
| Original Price | £795 – Novatron: £1,374 |
| Dimensions L x H x P | 86 x 86 x 56 cm |
| Weight | 55 kg |
After the imposing and very heavy Mark II and the lighter but still voluminous M300, the M400 was the first Mellotron whose size and weight allowed it to be carried easily.
The M400 is the most famous and the most widespread of the Mellotrons.
The M400 used 3/8″ tapes and had one single 35 note keyboard (G to F). It didn't have a rhythm or an accompaniment section anymore, but only solo sounds.
The first M400s had a CMC-10 control card. This card needed a warm up period before the Mellotron could be used to its full effect. Moreover, 6 or 7 notes played at once made the motor slow down, which caused a drop in tuning.
The M400s built from 1973 / 1974 had a SMS-2, which was much more reliable.
The controls were: Volume, Tone, Pitch Control and a track selector.
An input for a volume pedal was available in the front of the instrument.
At the rear, it had a unbalanced 1/4 inch audio output, and on the most recent models (from 1973 / 1974), an balanced XLR output.
The control panel exists in three versions: the most widespread has an aluminium sheet; a rarer version has a black sheet on the M400s commercialized by Mellotronics in London, and a third version has a black sheet with black and yellow knobs, on the M400s commercialized by Sound Sales Inc. in USA (from 1977).
The Mellotron M400 and the Novatron 400 are the same machine; only the name is different (see History).
M400 Mellotrons had a cabinet made of white polished wood. Novatrons 400 were available in black or white.
The way the M400 worked was much simpler than on previous models: the banks with multiple sounds that could be found on Mark II and M300 had been given up and replaced by a removable 35 tape frame.
No more rewind between each bank change – which was a delicate operation for the tapes.
A frame was the equivalent of a bank with 3 sounds; thus, to change a bank, you only had to replace the frame by another frame. Each additional frame was supplied with a flightcase.
Thanks to this removable frame system, a wider range of sounds was available. When you ordered an additional frame, you only had to choose your 3 sounds among those that were available.
With the M400, new sounds appeared. The Choirs, which have now acquired a mythical status, are one of those new sounds.
You could also bring Mellotronics your own sounds, and they converted them to 3/8″ format; this way, you had a personalized sound frame. Steve Hackett recorded his own voice, Paul McCartney recorded bagpipes from the Mull island, as well as various sound effects.
A conversion kit, including tape guides in standard 1/4″ format, was available.
With this kit, you could record your tapes with a standard 2 track tape recorder and use them with your M400 afterwards.
Each M400 was supplied with a volume pedal and a transport cover: The Protecta Muff (Protectomuffs)
Having bought a license from Streetly Electronics, EMI has sold a hundred M400s.
Streetly supplied the Mellotrons in spare parts, EMI assembled them.
The cabinet of these models was in polished wood and their serial number began with E4.
They were very badly assembled, and almost every one of them has been sent back to Streetly to be assembled again.
A left-handed model has been especially made for Paul McCartney; the controls are on the right side of the keyboard.
A Mellotron M400 FX was also available. It was supplied with 12 tape frames including 105 sound effects each.
A M400 with a Plexiglas cabinet was created by Mellotronics for the London Music Expo in 1972.
With this see-through Mellotron, you could see the internal mechanism and the way it worked.
Now this model belongs to David Kean (Mellotron Archives). A second model of this kind was built by Sound Sales in 1977.
PHOTOS
M400 #256 & #1671
Photos: David Cilia – 2000
M400
Photos: Klaus Hoffmann-Hoock
Novatron 400 #B1753
EMI 400 #E4-126S
Photos: Klaus Hoffmann-Hoock
M400S Acrylic #1
Photos: Don Kennedy for Studio Bell – National Music Center

M400S Acrylic #2
VIDEOS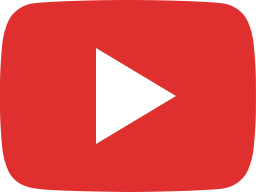 MELLOTRON / NOVATRON T.550 / T550 / T 550 / / ORGAN / HD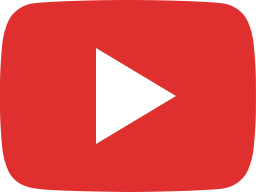 Vako Orchestron Vocal Choir - Mellotron 8 Voice Choir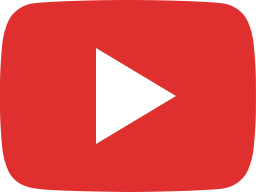 Vako Orchestron String Ensemble - Mellotron String Section

DOCUMENTATION
SOUND LIST
Available sounds at Streetly Electronics
For more information and listen to audio excerpts: Streetly Electronics Mellotron Tape Library
| STRINGS | BRASS | WOODWINDS |
| --- | --- | --- |
| Mk II Violins | Mk II Brass | Oboe |
| M400 Violins (eq'd MKII) | Muted Brass | Cor Anglais/Oboe Split |
| M300A | Trumpet | Bassoon |
| M300B | Trombone | MkII Flute |
| Three More Violins | Mixed Brass B | Vicki Blechta C Flute |
| String Section | GC3 Brass | MkI Clarinet |
| String Section (No Cello) | Two Trombones/Two Trumpets | Clarinet-B |
| Electric String Section | Moog Brass | Bass Clarinet |
| New String Section | Soprano Sax | Piccolo |
| Classic Strings | Tenor Sax | Recorder |
| Violin | Alto Sax | Octave Recorders |
| 16 Violins | Two Tenor/Two Alto | Ian McDonald's Classical Flute |
| Viola | French Horn | Bass Flute |
| Dickstrings | Glenn Miller | Chamber Woodwinds |
| Cello | Baritone Sax | Woodwind 2 |
| Paravicini Two Cellos | Chamberlin Muted | Chamberlin Bass Clarinet |
| Louise Davis Cello (Vibrato) | Trombone | |
| Louise Davis Cello (Plain) | Chamberlin Trombone | |
| Louise Davis Cello (Pizzicato) | Chamberlin Saxophone | |
| Sad Strings | Chamberlin Octave | |
| Angry Strings | Saxophones | |
| Tony Levin's NS Electric Cello | | |
| Ric Sander's Electric Violin | | |
| Cyndee Lee Rule's Viola | | |
| Chamberlin Violins | | |
| Chamberlin Harp | | |
| VOICES | KEYBOARDS | GUITARS |
| --- | --- | --- |
| 8 Voice Choir | St John's Wood Church | Electric Guitar |
| Male Choir | Organ | Spanish Guitar |
| Female Choir | Piano | Steve Hackett's Sustained Guitar |
| Boy's Choir | M300 Piano | Adrian Belew's Sustained Guitar |
| Combined Choir | Mk I Piano Upper Octaves | Gordon Giltrap's Guitar |
| St Peter's Choirs | Italian Accordian | Harmonics |
| Russian Choir | Rhodes | Ray Jung's Fretless Bass |
| Birotron Choir | Moog Taurus Bass Pedals | Twelve String Guitar |
| Chamberlin Solo Female | Moog Whoosh | Ebow Guitar |
| Chamberlin Solo Male | Fairlight Arr1 | Chamberlin Hawaiian Guitar |
| | Fairlight Saxy | Chamberlin Electric Guitar |
| | Fairlight Swannee | Chamberlin Mandolin |
| | Plucked Piano | |
| | Hammond C3 Clean | |
| | Hammond C3 Dirty | |
| | American Pump Organ | |
| | Wilden Church Organ | |
| | Chamberlin Accordion | |
| | Chamberlin Piano | |
| PERCUSSION | LES BRADLEY MIXES | CHAMBERLIN |
| --- | --- | --- |
| Vibes | Gothic | Violins |
| Marimba | Orchestra | Accordion |
| Glocks/Tubular Bells Split | Medieval Woodwind | Bass Clarinet |
| Cat | | Electric Guitar |
| Chamberlin Vibes | | Harp |
| | | Hawaiian Guitar |
| | | Mandolin |
| | | Muted Trombone |
| | | Octave Saxophones |
| | | Piano |
| | | Saxophone |
| | | Solo Female |
| | | Solo Male |
| | | Trombone |
| | | Vibes |